Travel insurance: what is important to know the traveler?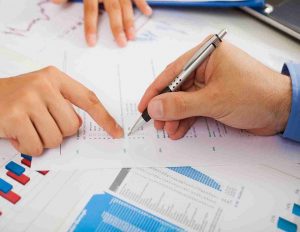 Planning a vacation is always full of pleasant cares: the choice of a resort and a hotel, the selection of a tour, the preparation for a trip. Making an insurance policy is also an integral part of a trip, whether to the Czech Republic, whether to the Maldives or to Sri Lanka. Insurance is a guarantee of timely assistance in case of any health problems during the holidays. The process of registration of the policy requires care. On the features and types of travel insurance, as well as how to use it abroad, read our article.
Why do I need an insurance policy when traveling to a resort?
If you are going on a vacation to a country where a visa is required, insurance is one of the necessary documents required for making a visa to enter countries. In this case, the design of the policy is a mandatory requirement of the host state.
However, if you plan to travel to a visa-free country (Georgia, Dominican Republic, Italy, Turkey), then many tourists save on insurance by refusing it. We do not recommend doing this, as the policy serves as a guarantee that if something happens to you in an unfamiliar country, you will receive medical and social assistance.
What are the types of travel insurance?
Travel Security
Sometimes the planned trip may not take place. For example, a tourist has urgent business at work or in connection with a state of health. Also, the tour operator can change the conditions of the tour, for example, due to adverse weather conditions for the flight or an emergency. In order not to lose money in such situations, it is recommended that you take out travel insurance. This is insurance against the loss of your finances as a result of the refusal of the trip or the change of its terms. It covers the cost of purchased tours, airline tickets, hotel reservations, excursions. Also, the insured person may receive a refund of all additional expenses due to changes in travel conditions – for rebooking apartments, buying new tickets, etc.
Baggage Loss Insurance
As a rule, having such a policy, the tourist receives compensation for the loss of baggage, its damage or the delay in issuing by the carrier. Payment may be full or partial depending on the type of insurance. When concluding a contract, pay attention to what things you take with you on a trip are covered by insurance and which cases will be insured, since the conditions for paying compensation in different companies differ.
Medical insurance
Medical insurance is needed for every tourist. It is often required at the border, even if the country of entry is visa-free. In addition, such insurance will guarantee that in an emergency you will receive the necessary medical care. Consider in advance possible emergencies of your trip, and be sure to include these items in the policy. For example, when traveling to exotic resorts you need to insure against insect bites or a jellyfish burn, if you go to ski resorts – choose the type of insurance policy, which includes payment for treatment in case of injury or fracture.
How to get insurance and how much does it cost?
In most tours from the company "Let's go with us" insurance is already included in the cost of travel. More details about the conditions can be obtained from the managers of the company.
If a tourist wants to purchase an additional policy, he can independently contact the insurance company, and issue the necessary document for an additional fee. Prices differ depending on the number of insured events included in the document. For example, travel insurance for a week, covering the damage received during skiing or snowboarding, will cost from 30 euros.
What should I look for when getting insurance?
When you make a policy, carefully read what is considered an insurance case and what is not. Standard insurance includes expenses for emergency and emergency medical care, surgery and treatment of injuries sustained in an accident, transportation costs, urgent messages to close ones. Depending on the type of holiday, we recommend expanding the list of insurance claims. Here are some options for different trips:
for a beach holiday – covering the costs of assistance with sun, heat strokes and allergic reactions;
for outdoor activities (surfing, skiing, horseback riding or quad biking) – you need to choose the "active rest" item, otherwise the treatment of injuries sustained during extreme activities will be entirely at the expense of the tourist;
for mountaineering – search and rescue coverage;
in the presence of some chronic diseases – help with their exacerbation;
in the case of pregnancy – help with complications;
coverage of accidents that have occurred while intoxicated;
insurance against loss of baggage, documents;
insurance against delayed travel or not leaving.