Rest with children or from children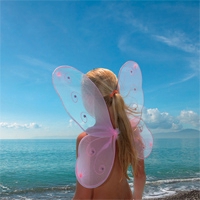 Can parents fully relax, taking restless children with them to rest? After all, they require constant attention: they need to be watched for, God forbid: they do not swim over buoys or bellied uncles, do not step on a lurking sea urchin or a sprawling aunt, do not get a lizard tail on the forehead, or a board surfer. Is it possible to have a good rest with such fidgets?
Grecotel gives an unequivocal answer to this question: Possible !!! After all, the family resorts Grecotel embody the dream of a carefree family vacation. Luxury hotel complexes on the most popular coasts of Greece are at your service – and there are plenty to choose from, depending on whether you prefer to spend your holidays on the beach, sip on the poolside, dance till you drop, divide the time between tennis and water sports or do it all at once!
Each of the hotels Grecotel boasts an abundance of choices of sports entertainment and educational games. Parents can relax and enjoy a carefree holiday, entrusting their offspring to the hotel staff. They will be happy to help both children and adults in the best way to spend their time on the territory of the "temporary home".
Grecotel takes into account all the nuances of a family holiday: free cribs, high chairs, an early children's dinner with animators, a special menu, and even a bottle warmer are just some of the usual Grecotel individual offers for "little guests."
The fabulous world of Grecoland was created exclusively for children. These are cozy playgrounds: brightly painted benches and tables, shelves with creative kits with lots of colors, crayons and toys. The world of costumes, creative games, events and competitions create a magical holiday atmosphere for children of any age. Grecoland offers morning and afternoon activities supervised by qualified personnel.
But Grecotel is, first of all, swimming and the sea! This water paradise awaits little guests in the Grecotel. Water slides, waterfalls, lazy rivers and exotic pools.
Hotels with water slides:
Royal Park, Kos
Rhodos Royal, Rhodes
Lakopetra Beach, Peloponnese
Olympia Oasis, Peloponnese
Creta Palace, Crete
Club Marine Palace & Marine Palace Suites, Crete
It is known that the names of Grecotel and Cousteau, the most famous family of ocean researchers, are connected not only with a careful attitude and love for nature, their alliance gave the young guests of Greece a children's program "Defenders of Nature", and with it a unique opportunity to conduct underwater research and photography every day. And at sunset, children discover the stellar world full of secrets, learn astrology and ancient myths about legendary heroes.
It is no secret that children learn better in the game, so all Grecotel Cape Sounio programs are designed specifically to teach children in the most convenient and understandable way to better understand their place and role in the ecosystem of our common home.
But outdoor activities take so much power! How to restore them? Salvation must be sought in the amazing Greek cuisine. Gorgeous breakfast buffets with homemade pastries and a dizzying selection of dishes, a hearty lunch and dinner with show cooking, midnight snacks, cocktails and refreshing drinks are included in the price. And throughout the day, the Tasty Corner Children's Restaurant is open to young vacationers and offers their favorite delicacies in any quantity: fresh salads, homemade dishes, as well as delicious sandwiches, pizza, ice cream, pastries, juices and soft drinks.
All inclusive hotels:
Daphnila Bay Thalasso, Corfu
Royal Park, Kos
Olympia Oasis, Peloponnese
Lakopetra Beach, Peloponnese
Club Marine Palace & Marine Palace Suites, Crete
Hotels with a complimentary children's restaurant:
Creta Palace, Crete
Amirandes, Crete
El Greco, Crete
Kos Imperial Thalasso, Kos
Kalliston, Crete
Olympia Riviera Thalasso, Peloponnese
Cape Sounio, Attica
Corfu Imperial, Corfu
Name Grecotel
Grecotel is the largest hotel chain in Greece, has 20 hotels and resort complexes, the number of places in which in 2006 was more than 10,600. Twenty Grecotel resort complexes (4 * and 5 *) are located in Crete, Corfu, Halkidiki, Western Peloponnese, Rhodes , Mykonos, Kos and Attica.
The Grecotel group has received more than 150 international awards given by guests, travel organizations, tour operators and international associations for the quality of hotels, the increase in the attractiveness of the Greek tourist product, as well as for initiatives in the field of culture and environmental protection.
More than 85,000 families are members of the Privileged Club Grecotel (approximately 255,000 people). These regular customers have visited one or several hotels of the group two to sixty times since the founding of the Grecotel in 1981.